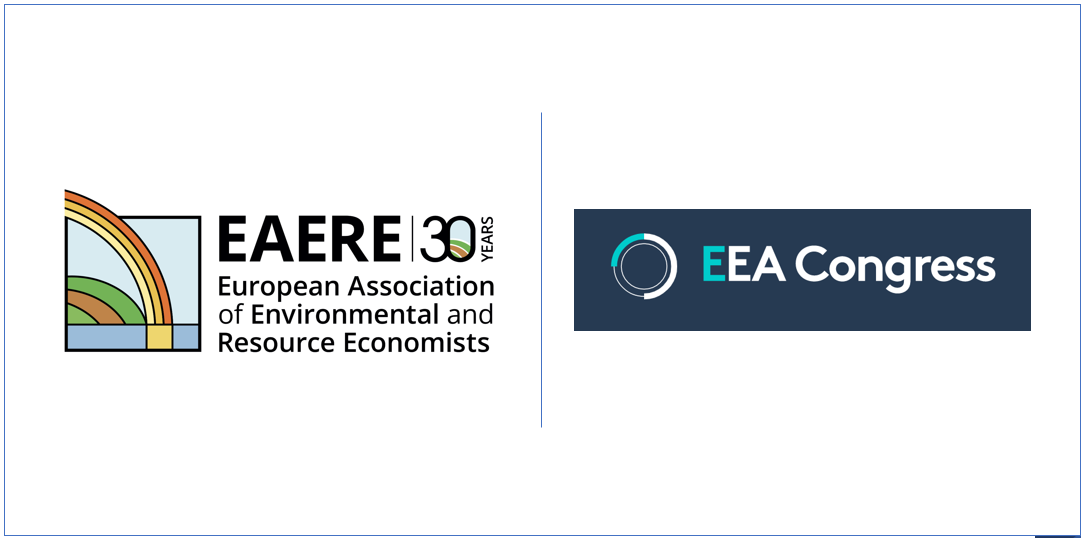 Supported Events
EAERE@EEA2020: Contributed Sessions
24 August 2020 - 28 August 2020
Location: ONLINE
Organizer: European Economic Association (EEA)
1. Growth and Natural Resources
When: Aug 25, 2020 4.30 – 6.00 pm CEST
Chair: Martin Stuermer, Federal Reserve Bank of Dallas
Presentations:
Growth with deadly spillovers – Pietro F. Peretto, Duke University
Closing wells: fossil exploration and abandonment in the energy transition – Inge van den Bijgaart, University of Gothenburg
On the Effectiveness of Climate Policies – Conny Olovsson, Sveriges Riksbank
Non-Renewable Resource, Extraction Technology and Endogenous Growth – Martin Stuermer, Federal Reserve Bank of Dallas
2. Firm-level Impacts of the EU ETS: Taking Stock after 15 Years
When: Aug 27, 2020 2.30 – 4.00 pm CEST
Chair: Beat Hintermann, University of Basel
Presentations: 
The Impact of Carbon Trading on Industry: Evidence from German Manufacturing Firms – Jakob Lehr, Kiel Institute for the World Economy
Market power and incomplete regulation: An application to the EU ETS – Raphael Calel, Georgetown University
Environmental Policy and Investment Location: The Risk of Carbon Leakage in the EU ETS – Filippo Maria D'Arcangelo, Toulouse School of Economics
The effect of climate policy on productivity and cost pass-through in the German manufacturing sector- Beat Hintermann, University of Basel
>> Access the whole Conference programme
Participation in the EEA 2020 virtual is free of charge to all members of the EEA. If you are not a member of the EEA, but would like to participate in the Congress, please join the EEA. Details can be found here.